The ROC team organizes the 2022 edition of the the IEEE International Conference on Cloud Networking. It will take place in the Cnam campus, counting about 150 participants.
In the following we present the program of the IEEE CLOUDNET 2022 week including:
2 tutorials
IEEE Global Internet Symposium

1 keynote
3 technical sessions

5 keynote sessions
6 full-paper technical sessions
2 short-paper technical sessions
1 demos and posters sessions.
Program at a Glance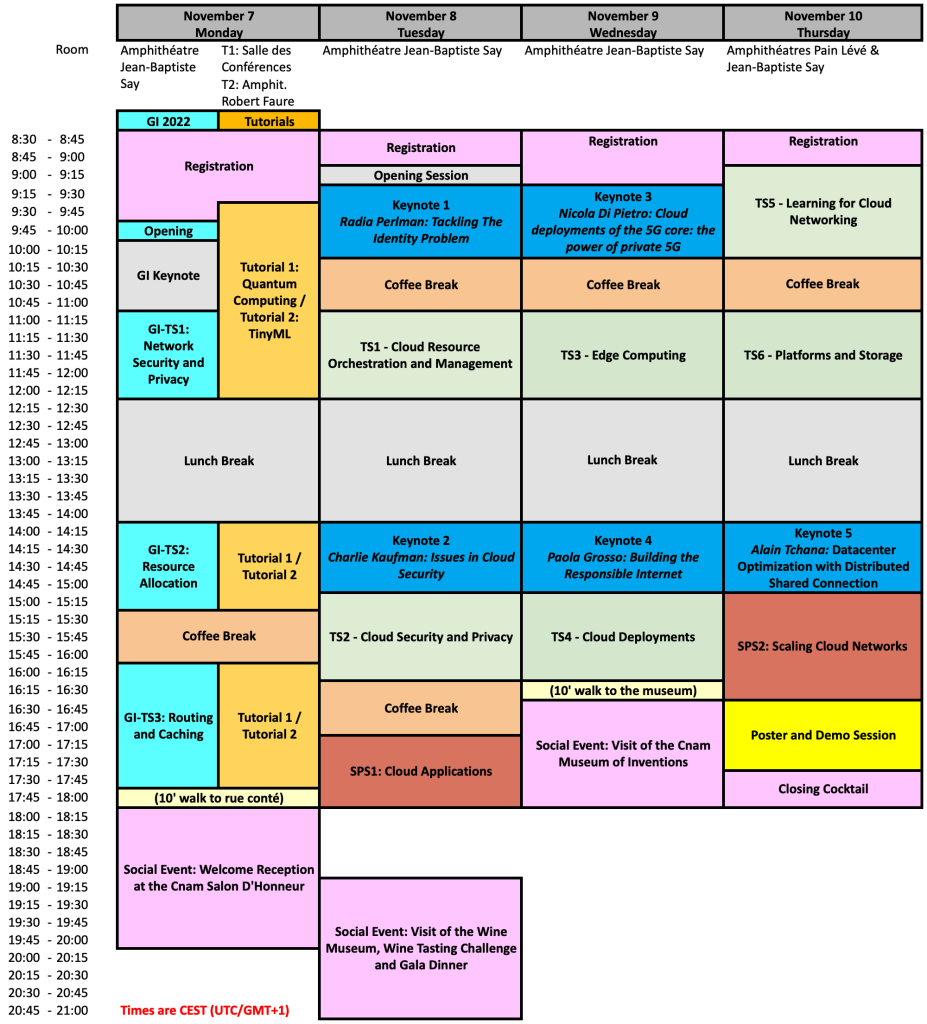 Below is the integrated Whova agenda of the technical program. You can also browse the detailed program as follows:
More details https://cloudnet2022.ieee-cloudnet.org/
IEEE CloudNet 2022: program published