The ROC team recruits new PhD students this year. They will deliver lightening talks on Jan. 11, 2022, 2-4 pm remotely. For remote attendance, plus drop an email to nour-el-houda.yellas AT cnam DOT fr
Their presentations are resumed below.
Lydia Ouali
Co-advised by Samia Bouzefrane et Elena Kornyshova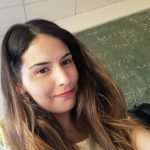 Biography: Lydia has a master's degree in modeling and machine learning from the University of Paris (2020-2021). At the end of her master's degree, she did an internship on federated learning and reinforcement learning at CNAM under the supervision of Elena Kornyshova and Samia Bouzefrane. In 2020, she received à PhD in mathematics (analysis: control theory) from Aix-Marseille university.
PhD topic: Self-Sovereign Identity Management System for Industrial IoT by using Federated and Variants of Reinforcement Learning Algorithms
Abstract: The traditional access to client/server applications requires authentication of the users/clients based on an identity database managed directly by the application provider. Since the proliferation of web services, a new generation of identity management systemscalled federated systems such as OAuth, SAML, etc. have been proposed. They rely on a single identity providers (IDP) a trust relationship with distinct service providers. In 2015, self-sovereign identity (SSI) was introduced, which is based on blockchaintechnology. This model is fundamentally decentralized, the user has a complete control on his/her credentials. In the world of IoT, the number of devices continues to grow and the lack of verifiable identity of these devices creates significant security and privacy risks. In this thesis, we are interested in the application of the self-sovereign identity (SSI) modelin the IoT space to provide an identity layer for the IoT.
---
Mario Patetta
Co-advised by Stefano Secci et Sami Taktak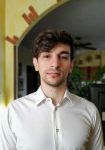 Biography: Mario Patetta has a master's degree in Electronic Engineering from the University of Rome Tor Vergata (2021). At the end of his degree, he worked at CNAM as an intern hardware designer under the supervision of Stefano Secci and Sami Taktak. In November 2021, he joined CNAM as PhD student.
PhD topic: NetFPGA programming for collecting real-time metrics over IP traffic with the purpose of applying anomaly detection algorithms in a Software Defined Networking environment.
Abstract: One of the major threats that the web had to face in the last years is represented by Distributed Denial of Service attacks. Such attacks are usually anticipated by the spreading of a so-called botnet, but they are often detected only after the actual attack takes place. Several algorithms have been proposed to detect spreading botnets. In this thesis we start from one of such algorithms, Split and Merge, and we aim at implementing its metric computation in the data plane and at line rate, over programmable hardware. The platform that we are currently using is the NetFPGA SUME board, equipped with a Xilinx Virtex-7 690T FPGA. We use this board as a programmable switch, over which we deploy different metrics estimation algorithms. The design is done using P4, the de facto standard programming language for programmable switches, while Verilog is used to describe the so-called extern functions used to work around P4's limitations. One of the key criticalities we are facing is the fact that, in order to be used in a SDN context, the SUME Board needs to be plugged to a host computer via PCIe and that such connection suffers from compatibility issues with many motherboards. A solution we are currently exploring is to build an interface over USB.
---
Mustapha Kamal BENRAMDANE
Co-advised by Samia Bouzefrane and Elena Kornyshova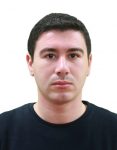 Biography: Mustapha Kamal BENRAMDANE has a state engineer and a master's degree in informatics from the Higher national School of Computer Science (ESI) of Algiers (2019-2020). At the end of his studies, he integrated the software company MUST SAS as a junior back-end web developer. In 2021, he joined CNAM as a Ph.D student under the supervision of Dr. Elena Kornyshova and Pr. Samia Bouzefrane.
PhD topic: Intent-based Contextual Orchestration inside Digital Business Ecosystems and Platforms
Abstract: The current development of digital technologies contributes to the broadening of Digital Business Ecosystems (DBE). The main success factor of DBE is the capability to meet new customers' needs through the using of digitally enabled collaborations. However, the literature on this topic lacks details on how to identify and recommend best partners.
The goal of this project is to provide a method to orchestrate entities within a Digital Business Ecosystem based of users' intentions and the context characteristics. The notion of intention is essential for organizations as it allows requirements of internal and external users to be satisfied. The teleological (intention-oriented) perspective gains traction in many fields including different organizational aspects as it allows artifacts under consideration to be connected to business and other needs. The context characteristics (sector characteristics, financial parameters, and so on) should be considered to ensure a better orchestration to complete users' intentions. Considering the volume of data going through DBE platforms and to satisfy goals and to consider intentions and context during the orchestration, we propose to use Machine Learning techniques.
---
Lightening presentations by new ROCkers PhD students – Jan. 11, 2022